Overhead View of the Scary Dark Rides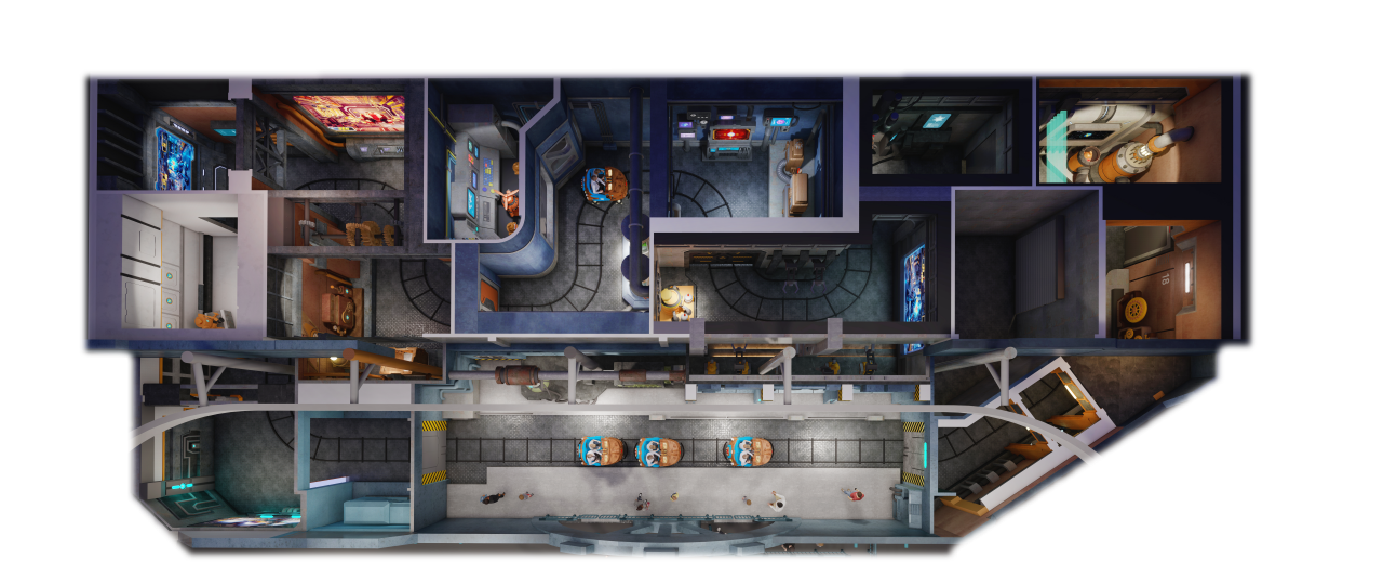 Custom Dark Ride Available
Theme customization
Including the customization of theme story and theme scene, the background story can be customized according to customers' needs. With the background story as the main line, the customization of theme scene can be carried out, so that tourists can experience the scariest dark rides project in an immersive way.
Custom size
Customize the size of the scary dark rides project according to the size of the customer's actual site, you do not have to worry about whether the site matches the project.
Rides customization
As long as customers have ideas, we will customize the vehicle appearance, size, color and so on according to customers' requirements.
Custom game
We can design target games, projection shooters, and decryption games. So that customers can feel an immersive interactive experience during the play.
Why Choose C&Q Dark Rides
We have a complete set of service business from design to after-sales, so that customers can enjoy a one-stop experience. Our products can be designed and customized according to customers' wishes, including theme, appearance, size, game and so on. Our vehicle safety is very high, each vehicle has safety anti-collision radar, fully ensure the safety of visitors. In addition, we have the C&Q CSVS vehicle management system, which is convenient for customers to check and manage the park at any time.