C&Q Amusement is located in Shenyang, Liaoning, China, our company was established in 1992, so far has nearly 30 years of development history. The factory covers an area of 55,000 square meters, including 32,000 square meters of factory space. Our company has more than 400 employees, and the number of the creative centers has reached about 100. Most of the art designers graduated from Shenyang Luxun Academy of Fine Arts (a famous art school in China) Our company is a class B amusement production enterprise of special equipment manufacturing and has obtained ISO9001 international system certification. Many products have parent-child interaction, good experience and strong viscosity, and have obtained CE certification and a number of patented technologies.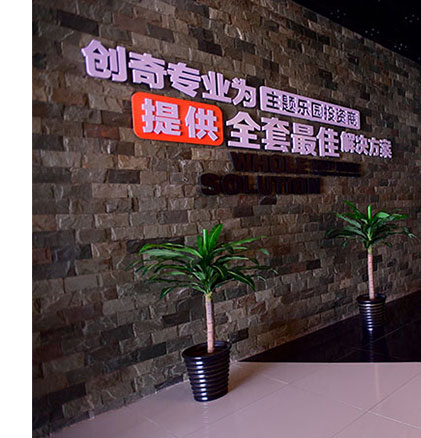 The main business of our company is divided into four categories, which are planning and design, landscape construction, equipment formulation and operation management. Whether it is landscape design or equipment customization, we take the concept of story as the core concept of design. Our planning and design mainly provide customers with theme park planning and design services and IP building. Depending on the design project, we can also provide landscape construction services. Our company has an excellent equipment customization team, which provides excellent customized products and services for customers. The whole team will be responsible for the overall control of the concept scheme and functions of the theme equipment according to the basic requirements of customers. At the same time, we will design theme IP, story scene and interactive game closely related to the theme according to the theme and the theme story content as the mainline.

C&Q Amusement, one of the most professional amusement park ride manufacturers, has close business contacts with many excellent enterprises at home and abroad. Overseas customers include KCC, SENYO of Japan, FUN WORLD of Indonesia, Cinda of Indonesia, Alshaya Group of Dubai, etc. At home, we also have close business relations with Wanda, Sunac, Fantawild, Evergrande, Poly and other large cultural and tourism groups that have always maintained a good long-term strategic partnership.