The List of Haunted House Package
Build a haunted House Services we will provide:
1. Design according to the size and theme of the site
2. Provide drawings of site infrastructure
3. Provide the whole design drawing and moving diagram of the theme
4. Provide decoration props for the interior of the haunted house, including internal and external walls, floor, roof, etc., lighting, sound effects, display props, machine model making, etc.
5. Install all haunted house interior items
6. Training and explanation of haunted house play lines and interactive points.
Sample of Haunted House Layout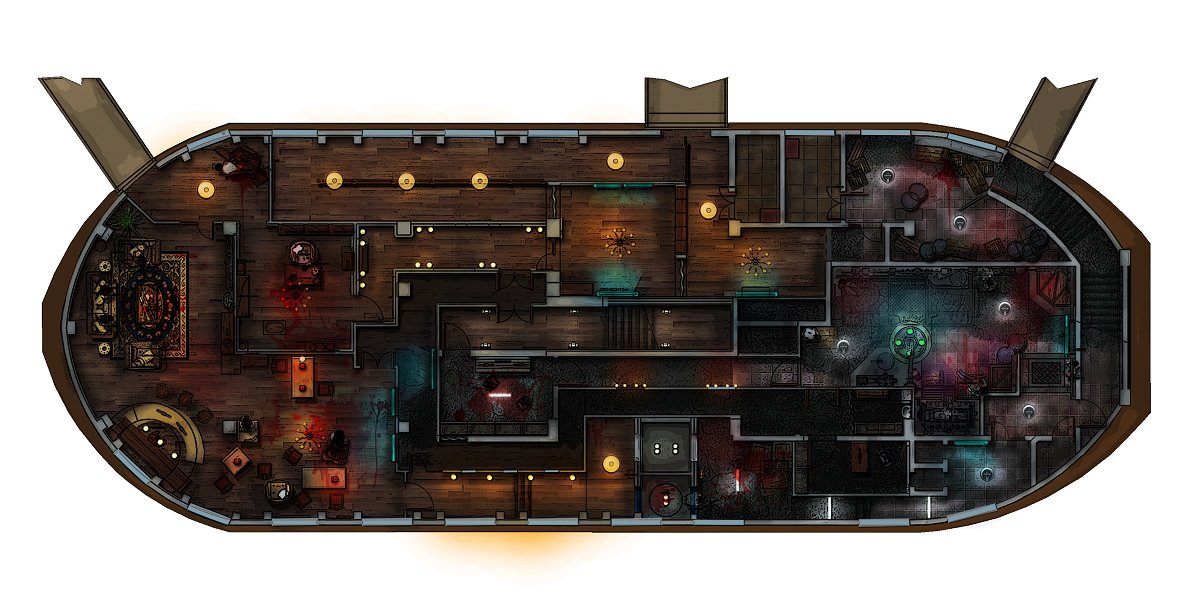 Steps of Haunted House Building
1. Clients provide theme directions, such as hospitals, castles, haunted carnival cruise ships, etc.
2. Customized theme story background according to customer requirements.
3. Design drawings and finalize them after communication and confirmation with customers.
4. Making products, machine models, lighting, props, sound effects, etc.
5. Decorate the site, wall, floor, room, etc.
6. Installation and trial operation.
Factors That Should Be Considered When Building the Haunted House
1. Visitor passage width: 1.2-1.5 meters
2. Fire protection: strict safety and fire prevention regulations must be adopted. Most haunted houses in buildings will need to have fire suppression systems, early warning smoke or heat detectors, emergency lights, etc.
3. Monitoring system: it is necessary to ensure that there is no dead corner in the haunted house and to deal with emergency situations in time
4. Emergency lighting: lighting in emergency situations
5.Safe and unobstructed passage: reasonable layout of various props and hardware in the haunted house. Haunted houses are usually dark and sometimes foggy, which can increase the likelihood of falls, so make sure the passageways are free of sharp objects and ropes. The walls must be so stable that they will not crack or topple over if leaned on
6. Air circulation: artificial fog and compressed air can create a terrible atmosphere, but also increase the concentration of carbon monoxide in confined air, so it is necessary to design a reasonable ventilation and exhaust system
7. Get NPCS right: When a haunted house builder plans to have actors or special effects, the goal is to scare visitors along a path, not make them retreat. This can not only ensure the safety of tourists, but also reasonably control the flow of tourists.