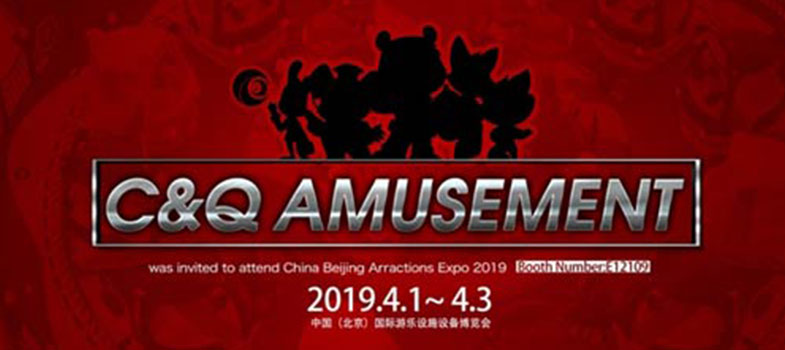 As the largest exhibition in Asia, EXPO brings together hundreds of amusement manufacturers, dozens of amusement industries.
The host CAAPA has a long history and rich experiences. It will be a good exhibition then.
Our company will show our new products at that time. Look forward to your arrival!!!
From 1st April 2019 to 3rd April 2019, at China Internation Exhibition Center, our company will attend the exhibition of "China Beijing Attractions Expo 2019" This is the first time we take part in the amusement equipment exhibition in 2019.
The China Beijing Attractions Expo has a long history of development and rich experience of holding exhibitions. Over twenty kinds of exhibitors will be there, include large amusement equipment manufacturers, large water amusement equipment manufacturers, small children's amusement equipment manufacturers, indoor playground equipment manufacturers, theme park planning and construction, hi-tech
equipment and service, portable carnival equipment manufacturers and other industries. The exhibition has a scale of 70,000 square meters and can accommodate more than 600 exhibitors. You can see our new products and try them on the spot, we can also have a better chance to know each other and cooperate.
So, just come and find us!!!
Please remember our Booth Number: E12109!!!
I will be waiting for you there!!!
C&Q AMUSEMENT