Background story
In the distance of the mainland, there is a magical jungle, in the depths of the jungle, living a group of smart and lovely small animals. They regard the jungle as their home, and whenever danger comes, they will always work together to defend against enemies. One day, a pack of pesky hyenas storm into the town and destroy the environment with impunity. This makes the animals very angry, but the hyenas are so strong that the animals are no match for them. Dear friends, are you willing to help these lovely animals to drive away these hateful hyenas? Hurry up and join the big battle to save our homes!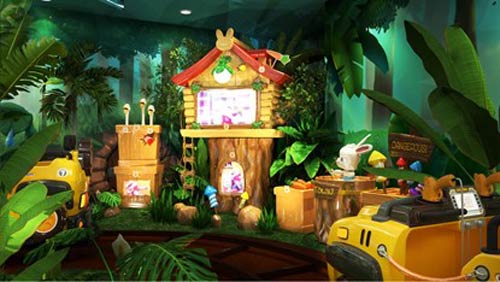 Product introduction
Jungle rescue is a jungle-themed track riding interactive shooting game. Tourists ride in kids jeep to the jungle bunny town and use laser guns to shoot at invading wolves. Hit the wolf, you will not only win the score, but the wolf will also make a lot of humorous funny action, bringing you infinite surprise and fun. At the same time, you will also get a C&Q lottery ticket corresponding to the number of hits, which will be exchanged for exquisite gifts.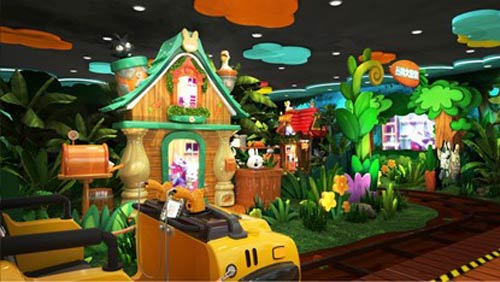 Product Parameters
| | |
| --- | --- |
| Supply voltage | 380VAC 3P+N+PE,50Hz |
| Power | 12KW |
| Targets power | 3KW |
| Track supply voltage | DC21-31V |
| The working voltage of the vehicle | DC24V |
| Vehicle power | 700W |
| Vehicle speed | 4km/h |
| Rotation speed of the vehicle | 3rpm |
| Targets supply voltage | 220VAC 1P+N+PE,50Hz |